Lady Gaga on Sauna Benefits in Battling Fibromyalgia
Stefani Germanotta aka "Lady Gaga" has shed her previous mystique and become very open about herself over the the past few years.  Part of her being open is sharing her struggle with fibromyalgia. This is a disorder causing musculoskeletal pain over the whole body as well as an array of other maladies including anxiety, drowsiness, and headaches.  While there is no cure there are several treatments and recommendations including relaxation, exercise, and now regular sauna use. Lady Gaga has been a major online champion of using sauna to treat her fibromyalgia to treat her symptoms.
When my body goes into a spasm one thing I find really helps is infrared sauna. I've invested in one. They come in a large box form as well as a low coffin-like form and even some like electric blankets! You can also look around your community for a infrared sauna parlor or homeopathic center that has one. I combine this treatment with marley silver emergency blankets (seen in the photo) that trap in the heat and are very cheap, reusable and effective for detox as well as weight loss!  
In another post she shared even more support for sauna use in treating chronic pain. 
For anyone new to saunas and wondering about the difference between an infrared sauna and traditional sauna, infrared saunas heat the body directly and more deeply by emitting rays that penetrate the body while keeping the air cooler.  One of the advantages of infrared saunas is their practicality in the home, since they are relatively light, smaller, and more energy efficient than traditional saunas that indirectly heat the body by heating the air.  
Health experts such as Dr. Rhonda Patrick and celebrities like Jennifer Aniston have been very vocal in their support of sauna use for a variety of benefits.  Lady Gaga is one of the few vocal high profile individuals who is using the sauna for such a specific purpose and finding benefits.
A 12 week study at the American College of Rheumatology discovered that patients with fibromyalgia reported less pain when they were prescribed sauna therapy combined with underwater exercise.  Reductions in pain up to 78% were reported, but virtually all of the patients reported long lasting pain relief in the study.  Experts are recommending shorter and more frequent sauna sessions for maximum pain relief, also known as the "Japanese method".
Major Benefits
In addition to helping with pain sauna use has been shown to be associated with the following benefits.

Heart health and lifespan
Detoxification of heavy metals and chemicals
Athletic recovery
Muscle and arthritic pain relief
Muscle gains and fat burning
Immune system boosting
Skin benefits
Improved Sleep
Increasing cardio
Stress relief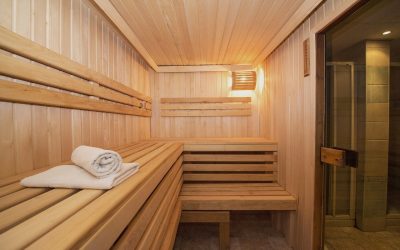 Blood pressure is one of the biggest health threats in the western world, often called the "silent killer", high blood pressure puts a strain on cardiovascular systems leading to higher risk of a heart attack or a stroke.  It's good news that an Australian study has...